The sodium hypochlorite solution generated by
Brine Electrolysis
is produced without any by-products, and it does not affect the water quality and safety. With the improvement of the introduction of new technology, Bluewav brand sodium hypochlorite generator has unique technology, with automation and integration, with several patents.
System unit composition:
1. Soft water unit; 2. Saturated brine preparation unit; 3. Dilute brine proportioning unit; 4. Electrode electrolysis assembly unit; 5. Rectifier power supply unit;
6. Pickling unit; 7. Control system unit; 8. Hydrogen exhaust unit; 9. Storage unit; 10. Dosing unit;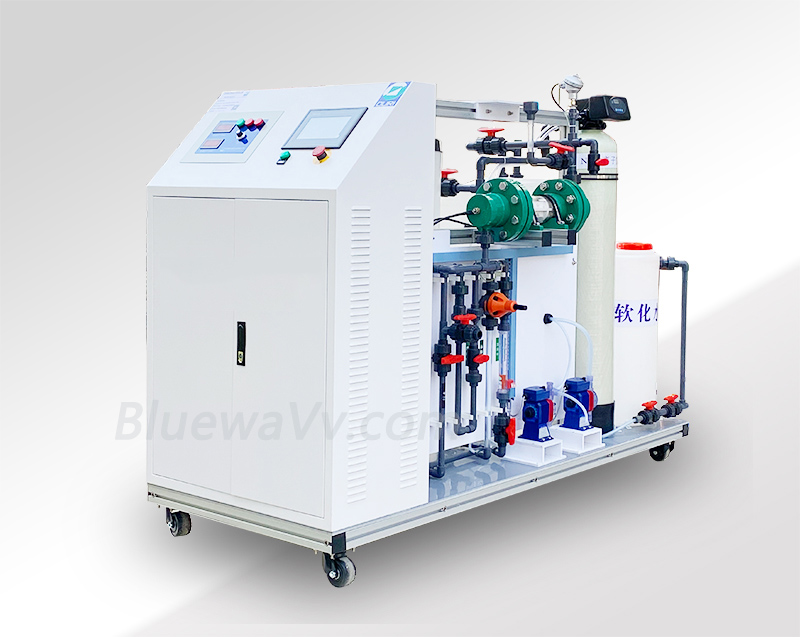 Optional Feature:
The Internet of Things realizes logistics network communication, remote real-time display or intervention of equipment working status, remote monitoring and diagnosis.
Easy Installtion:
The on-site installation is quick, and the installation is completed in only 4 hours if the conditions are met. On-site installation only requires 4 steps:
(1) Connect to the tap water pipeline;
(2) Switch on the power supply;
(3) Connect the chlorination pipeline;
(4) Install hydrogen exhaust pipe
Application areas:
Municipal

Water supply company

Safe drinking water in rural areas

Centralized water supply

Pressure disinfection of the secondary water supply in the community

Hospital sewage disinfection

Agriculture

Livestock breeding


Technical Parameters
Model

Available chlorine productiong/h

Suitable water supply m³/d Surface water/ground water

Solution concentrationg/L

Installed powerkw

Area m2

BRN-100

100

0-1200/2400

≥8

0.55

1.56m2

BRN-200

200

0-2400/4800

≥8

1.2

1.56m2

BRN-300

300

0-3600/7200

≥8

1.8

1.56m2

BRN-400

400

0-4800/9600

≥8

2.5

1.56m2

BRN-500

500

0-6000/12000

≥8

3.0

1.56m2

BRN-600

600

0-7200/14400

≥8

3.6

1.56m2

BRN-800

800

0-9600/19200

≥8

4.8

1.56m2

Water supply volume remarks

This is a conventional parameter: surface water available chlorine is added at 2g/t, groundwater available chlorine at 1g/t; special conditions can be selected separately.

Equipment size

780×2000×1500

Salt consumption Kg/kg

≤3.1

DC power consumption kw.h/kg

≤3.8

AC power consumption kw.h/kg

≤4.5

Detailed parameters and technical solutions can be consulted with the company or sales staff (no notice will be given for product technical upgrades)

Flow Chart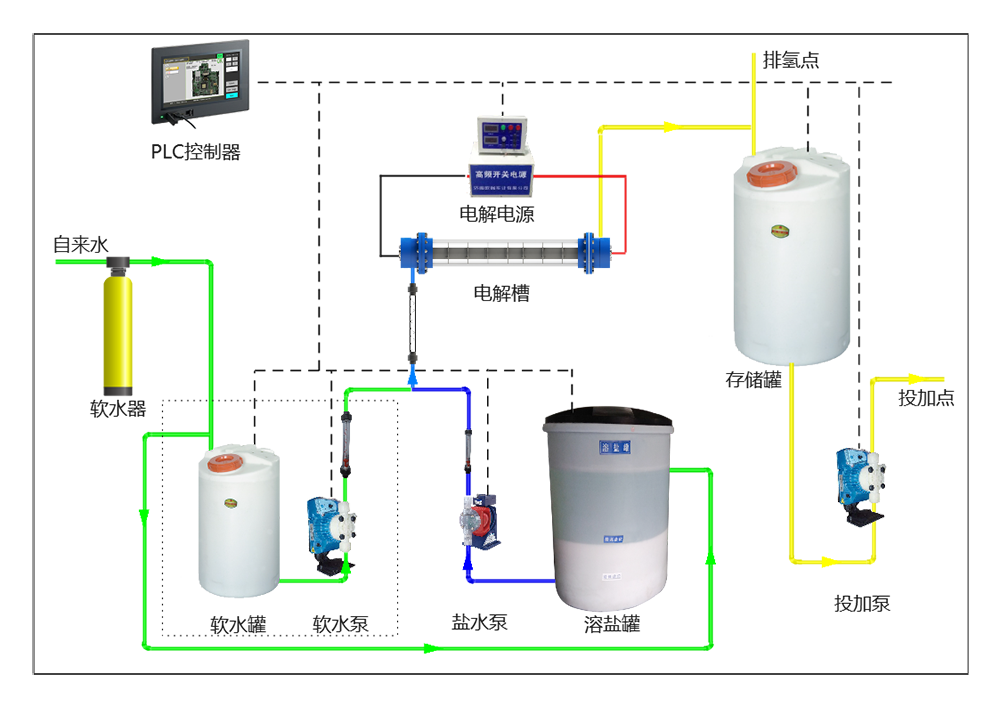 none